QUESTION: The message of God's grace and love has liberated me and helped me discover Jesus and the Bible afresh. My pastor often quotes John 1:17, The law was given through Moses, but grace and truth came through Jesus Christ. The idea is that the message of grace must be balanced with truth about sin and the need for holiness. Pastor Peter, I'd like to hear your thoughts.
ANSWER: I commend your pastor for his desire for holiness. This is priority, but we need to ask—what is true holiness? More about that later, but first to your question of grace and truth being in balance.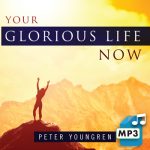 John 1:17 draws a distinction between Moses, who represents a religious system, and Jesus Christ, who represents the Gospel. While God's grace and God's truth was available during the time of Moses, they were limited. With Jesus truth and grace came in its full revelation.
The idea that grace and truth are polar opposites that need to be in balance is used to diminish the message of God's grace. Scripture doesn't say anything of the sort. Is Jesus schizophrenic, sometimes wanting to offer grace and other times wanting to remind us of our faults and failures? I say not. Should we balance every Scripture where there is more than one attribute ascribed to Jesus Christ? We read that Jesus is wonderful and a counselor. Are "wonderful" and "counselor" also polar opposites that need to in balance? Obviously, such thinking is ludicrous. Who decided that truth and grace are opposites? It's certainly not what the Bible teaches.
Grace (unmerited, undeserved and unearned favor of God) came through Jesus Christ and the truth is the word of absolute certainty that this grace has been provided. Jesus is favor from God and he's also the word (the truth) from God. Grace is the finished work of Christ—what God has done for us. Truth is the unshakable word of grace. To put it succinctly you could say: Grace is the provision and the truth is the declaration of that provision.
Some mistakenly suggest that truth refers to all the facts of human sins and failure. They interpret the Scripture, the truth shall set you free, to mean that we need to confess all sins and evils in society and in our personal lives, and then and only then will we be free.
Sadly, these are mental gymnastics rooted in hypocrisy. I've often asked audiences, "if you believe that the truth of all your sins and failures will set you free, please share all your sins and failures with us. Tell us about your lusts, envies, jealousies and unbelief." I've never yet had anybody take me up on the invitation, because deep in our hearts we know that a factual description of sins and failures will not set us free. What the Bible refers to when it speaks of The Truth is that once for all God in Christ put away the sins of the world. That TRUTH is our freedom!
What about holiness? The truth about Christ and the grace of God are the agents that produce holiness. These Scriptures make this abundantly clear: Of Him you are in Christ Jesus, who became for us wisdom from God—and righteousness and sanctification and redemption, (1 Cor 1:30-31).
Some suggest that Christ is our sanctification positionally, but not experientially. The Bible never draws this distinction. What usefulness would Christ be to us, if His finished work only provides a positional blessing, but not one that is actually experienced? After all, we live in an experiential realm.
So which is it—are we sanctified positionally, or in reality here and now? The apostle Paul gives us the proof when he calls all believers in Corinth saints. He doesn't say that the Corinthian believers, with all their faults and struggles, are saints only positionally, but not experientially. Paul simply calls them "saints".
Our part in holiness is not to struggle or perform religious deeds to make ourselves holy, but to believe and receive what Christ has provided for us, and then watch Him at work in us. Look at this Scripture:
May the God of peace who brought up our Lord Jesus from the dead, that great Shepherd of the sheep, through the blood of the everlasting covenant, make you complete in every good work to do His will, working in you what is well pleasing in His sight, through Jesus Christ, to whom be glory forever and ever, (Hebrews 13:20-21).
The phrase "God of peace" is a Gospel idea that appears for the first time in Paul's epistle to the Romans. To the religious mindset, God is displeased and demanding more sacrifices, while Jesus showed that God is peace towards all. Let's ask questions about this Scripture in Hebrews.
Who makes us perfect, complete and well-pleasing to God? Answer; God works this in us. How does God accomplish this? By the blood of the everlasting covenant. What's our part in holiness? We give glory and thanks to God, which means that we allow what God has done to be big in our lives.
Now may the God of peace Himself sanctify you completely; and may your whole spirit, soul, and body be preserved blameless at the coming of our Lord Jesus Christ. He who calls you is faithful, who also will do it. (1 Thessalonians 5:23-24).
Who sanctifies us completely? Who preserves us blameless? Who is faithful? Again, the answer is—the God of peace.
Clearly, the key to holiness is to allow God to do His work in us. Our attempts at making ourselves only are dead works, while true holiness comes from God working in us. Dozens of scriptures give the same truth, but let's look at one more. Now to Him who is able to keep you from stumbling, and to present you faultless before the presence of His glory with exceeding joy, to God our Savior, who alone is wise, be glory and majesty, dominion and power, both now and forever, (Jude v. 24-25).
Who keeps us from stumbling? Who is able to present us faultless? Answer; God our Savior. What's our response? We give God glory for Him working in us.
There is no evidence that acknowledging sin and evil sets us free. Our personal holiness is a by-product that comes when we allow Christ to live through us—we acknowledge HIM!
Some think erroneously that there is a danger to overemphasize grace at the expense of truth. If Jesus is grace, can we overemphasize Jesus? If Jesus is the truth, can we overemphasize Jesus?
Grace and truth are complimentary, not polar opposites; they work together to produce new life and holiness.