It is such a huge difference between living in the Old Covenant and living in the New Covenant.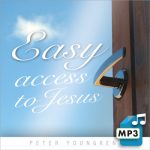 In the Old Covenant God said he would not forget the sins and iniquity of the people, even to the third and the fourth generation. In the New Covenant God says in Hebr. 8:12, "their sins and their lawless deeds I will remember no more."
When David committed sin, his child had to die. However, in the new covenant, our son doesn't have to die. Why? Because God's Son died for our sins! How blessed we are that live after the cross, after the judgment of sins came upon Jesus. That is the amazing Gospel of the Grace of God.
David envied us and spoke of the blessedness of the man to whom God imputes righteousness apart from works. In Rom. 4:6 he spoke about the Old Covenant, "blessed are those whose lawless deeds are forgiven, and whose sins are covered", and then he continued in verse 7 about the New Covenant, "blessed is the man to whom the Lord shall not impute sin". How blessed we are! And how that awareness changes our lives! We love Him because He first loved us!