Graceful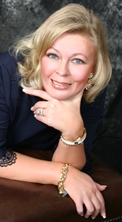 Graceful by Taina's Design is a line of fashion jewelry that is characterized by beauty and elegance. You are a gracious woman, and you should feel absolutely radiant.
New products are on the works … Please visit my product table whenever and wherever our paths cross. Looking forward to meet you! Please see the I Saw Jesus 2019 schedule.
Remember – you are not only getting something beautiful for yourself or your loved ones, when you buy these products – at the same time you support missions and pastors' training around the globe.
Taina Youngren
P.S. We all want our jewelry to delight us for a long time. Remove your jewelry when exposed to water and harsh chemicals. Let your favorite jewelry highlight your beauty for years to come!