Graceful

Graceful is a line of fashion jewelry that is characterized by beauty and elegance. You are a gracious woman, and you should feel absolutely radiant.
Each Graceful heart medallion includes a small wish from me to you according 3 John 1:2…
"Beloved, prosper in all things and be in health, just as your soul prospers." 
I'm very grateful by high demand and unfortunately some of the products are out of stock. New products are on the works… Please see what kind of bracelets, necklaces and earrings I have currently available.
SEE JEWELRY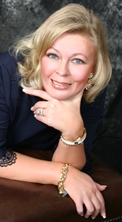 Remember – you are not only getting something beautiful for yourself or your loved ones, when you buy these products – at the same time you support missions and pastors' training around the globe.
Thank you!
Taina Youngren
P.S. We all want our jewelry to serve us for a long time. Remove your jewelry when exposed to water and harsh chemicals. Let your favorite jewelry highlight your beauty for years to come!